| | |
| --- | --- |
| | |
| | |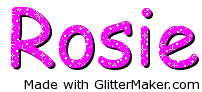 Please light a candle for my beautiful Angel Rosie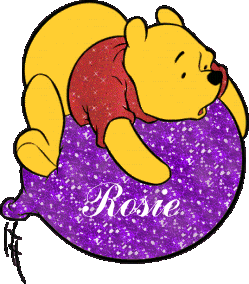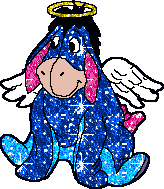 My little
forever Sleeping





This memorial website was created in the memory of our Daughter, Rosie Louise who was born asleep at ormskirk hospital United Kingdom on September 11 2005 at 12.37pm. We will remember, Love and miss her forever.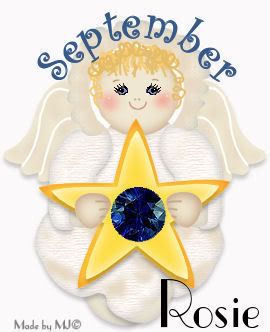 If I Could Have a Lifetime Wish

If I could have a lifetime wish,
A dream that would come true,
I'd pray to God with all my heart for
Yesterday and You.

A thousand words can't bring you back;
I know because I've tried.
And neither can a million tears;
I know because I've cried.

You left behind my broke heart
and happy memories too.
I never wanted memories,
I only wanted you.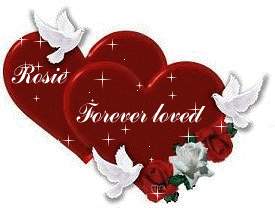 Rosies Angel Friends

Olivia Langley
Joshua Hicks
Paige Leigh
Jadyn Snell
www.walmersley.demon.co.uk
Louis
www.baby-bob.gonetoosoon.co.uk
Siobhan
Kyron Ginger
Jessica
Ella-Mae
Megan
Alan Sturgeon
Cameron Weadock
Austin Kirwan
Amber Rose
Mia White









Our Pink Princess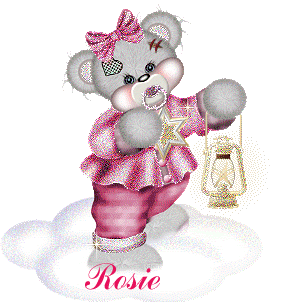 Sweet Dreams


Dear little Angels
be careful when you fly
it must be kind of scary
all that way up in the sky.

And when you go to bed at night
and put your selfs to sleep
remember mummy and daddy will dream of you
and the day that we will meet!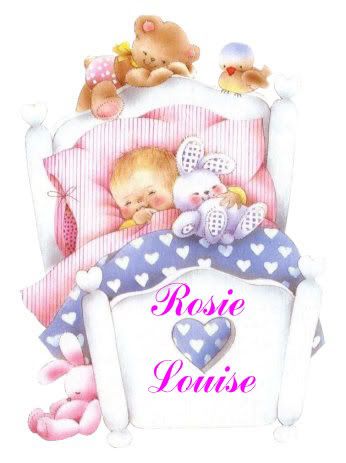 Memories


They say memories are golden, well maybe that is true.
We never wanted memories,we only wanted you.

A million times we needed you,a million times we cried.
If love alone could have saved you, you never would have died.

In life we loved you dearly,in death we love you still.
In our hearts you hold a place no one could ever fill.

If tears could build a stairway and heartache make a lane,
we'd walk the path to heaven and bring you back again.

Our family chain is broken, and nothing seems the same.
But as we are called one by one, the chain will link again







My Angel Princess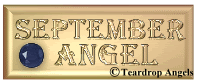 Rosie Means Like a Rose

Your first name Rosie has given you a quick-minded, sensitive nature.
It gives you a clever, creative ability in art, music, singing or drama and an appreciation for refined surroundings. Your sociable nature expresses affection,kindness, and thoughtfulness to the extent that it is difficult for you not to be affected by others and governed by your emotions, rather then by logic and reason. As you respond to love and encouragement from others, your romantic and dreamy nature can easily lead you into love affairs.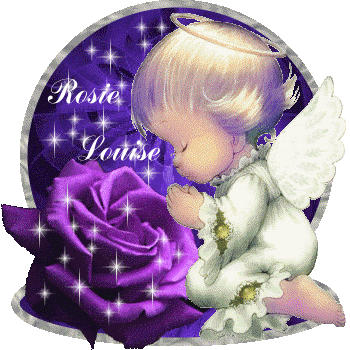 A Star Danced,
and under that I was Born







I have a little daughter, who means the world to me
She's living with the Angels and is as special as can be
And even though she's up there, playing in the clouds
She's still my precious daughter and I am so very proud.

Her picture takes pride of place on my living room wall
Ready to be admired by all who come to call
I know I can not hold her, or bounce her on my knee
But I only have to close my eyes, her little face to see.

I never will stop missing her and wishing she were here
But sometimes I feel, indeed I know that she is very near
So play happily my little daughter, you will never be forgot
I love you so and always will, though I miss you such a lot .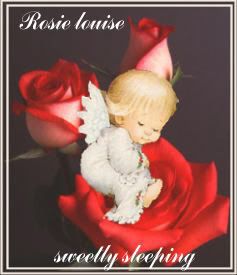 Angel in the Sky


Everyday and Every Night
when you feel the need to hold me tight
Just blow a kiss into the sky
For I will be that close bye
In the heavens throughout the day
I watch over you and hear you pray
I see you smile and shed a tear
for you know that i'm still near
Im the Angel of your eye
your Angel in the sky.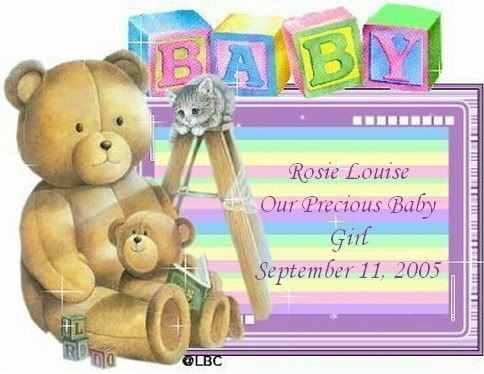 I'm going to tell you something
I hope you'll never have to know.
I'll tell you how a heart can break
And tears can constant flow.
I lost my baby girl you see,
An angel in my eyes
God chose to take her hand one day
And led her to the skies.
But please do not forget my child
She was a person too
And forever she will live
Inside of me and you.
So, please don't ever tell me
That time will heal my pain
Because not even time
Can bring her back again.
Just tell me she is happy
In that land way up above
She's snuggled in an angels wings
All wrapped in Mommy's love.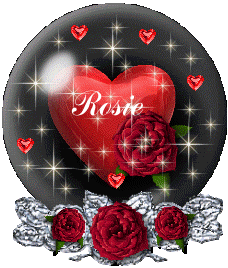 Too beautiful for earth

An Angel in the Book of Life
Wrote down my baby's birth
And whispered as she closed the book
"Too Beautiful For Earth











How very softly
you tiptoed into my world.
Almost silently, only a moment you stayed.
But what an imprint
your footsteps have left
upon my heart.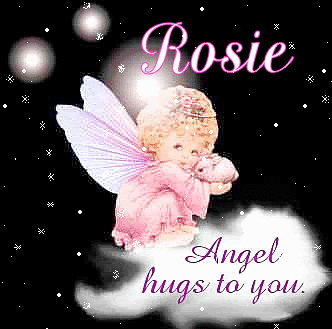 Babies Castle

In a babies castle, just beyond my eye,my baby plays with angels toys, that money cannot buy,

Who am I to wish her, back into this world of strife? No, play on my angel, you have eternal life.

At night when all is silent, and sleep forsakes my eyes, I'll hear her tiny footsteps, come running to my side.

Her little hands caress me so tenderly and sweet, I'll breathe a prayer, close my eyes, and embrace Her in my sleep.

Now I have a treasure,that I rate above all other,For I have known true glory, because I am still her mother.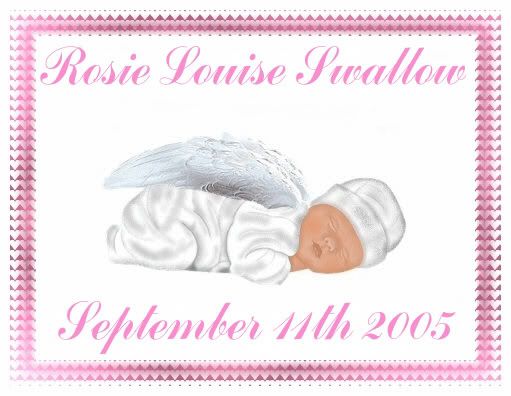 Click here to see Rosie Swallow's

Family Tree
| | |
| --- | --- |
| Tributes and Condolences | |

Happy Birthday


Happy Birthday Beautiful


Happy 5th Birthday


Happy 5th Birthday Rosie I got a Pink Rose for you today and Mummy put it on your grave.I put lots of kisses on it. xxx Mummy told me of Jesus and that with him you now play.So i hope your birthdays special in a peaceful heavenly way.
Love Luke ... Continue >>

happy birthday


happy birthday angel big hugs and lisses mummy, daddy and matthew xxxxxxx

Hello


Hi sweet pea, Your little bro here you would of made such a good big sis he has your nose, were so gratefull you watched over him when he was poorly, wish you were here for him to play with but you will always be his special big sis we love you lo... Continue >>

Love from Luke


Dear Rosie,
Sorry i missed your birthday i was just so comfy living in my mummys tummy.
Thankyou for keeping me safe.thankyou for looking after my mummy(aunty Becca).
Love you lots
Luke Issac John Bladen
( cousin)

your little angel Read >>
For Jo Read >>
Christmas Read >>
HAPPY BIRTHDAY ROSIE!!! Read >>
Happy Birthday Beautiful Rosie Read >>
Thinking of you Little Angel Rosie... Read >>
Precious Rosie Louise Read >>
Hi Read >>
a little something for you sweetyxx Read >>
I'm so sorry for your loss Read >>
| | |
| --- | --- |
| Her legacy | |

Llullabies


Daddy, please don't look so sad,
Mama please don't cry~
"Cause I am in the arms of Jesus
and He sings me lullabies."
Please, try not to question God,
Don't think he is unkind
Don't think He sent me to you,
and then He changed his mind.
You see, I am a special child,
and I'm needed up above
I'm the special gift you gave Him,
the product of your love.
I'll always be there with you
and watch the sky at night,
Find the brightest star that's gleaming,
That's my halo's brilliant light.
You'll see me in the morning frost,
that mists your window pane.
That's me in the summer showers,
I'll be dancing in the rain.
When you feel a little breeze,
from a gentle wind that blows
That's me, I'll be there,
planting a kiss on your nose.
When you see a child playing,
and your heart feels a little tug,
That's me, I'll be there,
giving your heart a hug.
So Daddy, please don't look so sad,
Mama don't your cry.
I'm in the arms of Jesus
and He sings me lullabies.

Author~Claudette T. Allen


Angel Never Dies


Don't let them say I wasn't born, that something stopped my heart,
I felt each tender squeeze you gave, I loved you from the start.
Although my body you can't hold, it doesn't mean I'm gone,
This world was worthy not of me, God chose that I move on,

I know the pain that drowns your soul, what you are forced to face,
You have my word, I'll fill your arms, someday we will embrace.
You'll hear that it was "meant to be, God doesn't make mistakes"
But that won't soften your worst blow or make your heart not ache.

I'm watching over all you do, another child you'll bear,
Believe me when I say to you, that I am always there.
There will come a time, I promise you, when you will hold my hand,
Stroke my face and kiss my lips and then you'll understand.

Although I never breathed your air, or gazed into your eyes,
That doesn't mean I never "was"…An Angel Never Dies.


An Angel Never Dies




I heard each word you spoke to me
I heard all the hopes and dreams you had for me
I felt each loving touch of you hand
Each cry each kiss you gave me
I felt all the the tears you shed for me

I know you loved me and still do!
Although you can not hold my body
See my face my tiny hands and feet
Aslong as you remember my spirit is never gone!

I am always there
Although i never breathed your air
Or cryed out loud
That does not mean i never was
An angel never dies!


Beyond the gate


On earth we don't understand
Why babies have to die
Their little lives are taken
And our painful cry is "Why?"

As we endure the pains of life
No other pain compares
A parent weeping for a child
Just briefly it was theirs

For reasons we don't understand
Their little lives are taken
And we cry out to God above
"Why must I be forsaken?"

The little one did nothing wrong
Their lives had yet to begin
How could the Lord allow this thing?
If he's the Holy One?

I held my stillborn daughter in my arms
Tears running down my face
My baby never had a chance
Her life was just a trace

I got to hold her briefly
And my heart was breaking so
This little girl, I held so tight
I'd never get to know

As I held my little girl
With pain I could not bear
I felt a presence in the room
I knew someone was there

With earthly eyes, I tried to see
Through the pain and bitterness
And wanted so to scream at God
For cheating me like this

Then I felt a warming glow
As it surrounded me
And then, I heard an Angel whisper
"What must be, will be."

"God knows your suffering and your pain
But, you must understand
Everything that God allows
Is for his final plan."

"You only see the earthly things
And some will cause you pain."
"But be assured, your daughter is safe,
And you'll see her again."

"This life is temporary
Everybody's going to die."
"I know that you can't understand
And want to question, why?"

"God has sent his Angels
And we came to comfort you."
"We ask you to share this message
With other Mothers too."

"Many Mothers lose their children
Before they are born."
"The Angels know their pain and grief
And feel it when they mourn."

"But one thing Angels know
That Mothers do not understand
One day the Mothers once again
Will hold their child's hand."

"They'll hold them in their arms
And they will say their precious name
And on that day they'll understand
Why they went through the pain."

"There is a plan in Heaven
And one day you'll celebrate
Because your little one is waiting
Just beyond the gate."

~ Author Unknown ~


What makes a Mother


What makes a Mother

I thought of you and closed my eyes
And prayed to God today.
I asked what makes a Mother
And I know I heard him say.
A Mother has a baby
This we know is true.'
But God, can you be a Mother
When your baby's not with you?
Yes, you can, He replied
With confidence in His voice
I give many women babies
When they leave is not their choice.
Some I send for a lifetime
And others for a day.
And some I send to feel your womb
But there's no need to stay.
I just don't understand this, God
I want my baby here
He took a breath and cleared His throat
And then I saw a tear.
I wish I could show you
What your child is doing today.
If you could see your child smile
With other children and say:
"We go to earth to learn our lessons
Of love and life and fear.
My Mommy loved me oh so much
I got to come straight here.
I feel so lucky to have a Mom
Who had so much love for me
I learned my lesson very quickly
My Mommy set me free.
I miss my Mommy oh so much
But I visit her each day.
When she goes to sleep
On her pillow's where I lay.
I stroke her hair and kiss her cheek
And whisper in her ear.
"Mommy don't be sad today
I'm your baby and I'm here."
So you see my dear sweet one
Your children are ok
Your babies are here in My home
And this is where they'll stay.
They'll wait for you with Me
Until your lesson is through.
And on the day that you come home
They'll be at the gates for you.
So now you see what makes a Mother
It's the feeling in your heart.
It's the love you had so much of
Right from the very start.
Though some on earth may not realize
You are a Mother until their time is done.
They'll be up here with Me one day
And you know you're the best one!
Rosie's Photo Album
/%=page.GetMemoryBookLinkForPageBottom()%>